NOTE: Wilderness camp is cancelled for 2020 due to closure of the campsite in West Virginia and current Covid-19 restrictions.
This camp week is spent outdoors roughing it. Campers spend the week braving white water rafting, caving and the wild in the mountains of West Virginia to experience God through His creation. T
he 2020 Wilderness Camp Week is cancelled due to current closure of campsite in West Virginia and Covid-19 restrictions. Space is limited to 12 campers. Registration forms for this camp week must be submitted by May 14th to hold your spot or for placement on the waiting list. Registration forms are available to print or to complete online.
For additional information about camp, please see our FAQ page. If you have any questions about Wilderness Camp please contact Dennis Blansit for more information.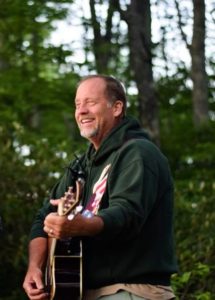 Dennis Blansit
dennisblansit@wakatomika.com